About Grand Rapids
Grand Rapids is an epicenter of culture, art, breweries, and other fun activities making it a great city to live in. A scenic city located on the Grand River, Grand Rapids has evolved from its 19-century reputation as a hub of furniture production to a modern-day metropolitan city. Consistently ranked as one of the best cities to move to, Grand Rapids has a strong sense of community and embodies the tone of Midwest friendliness.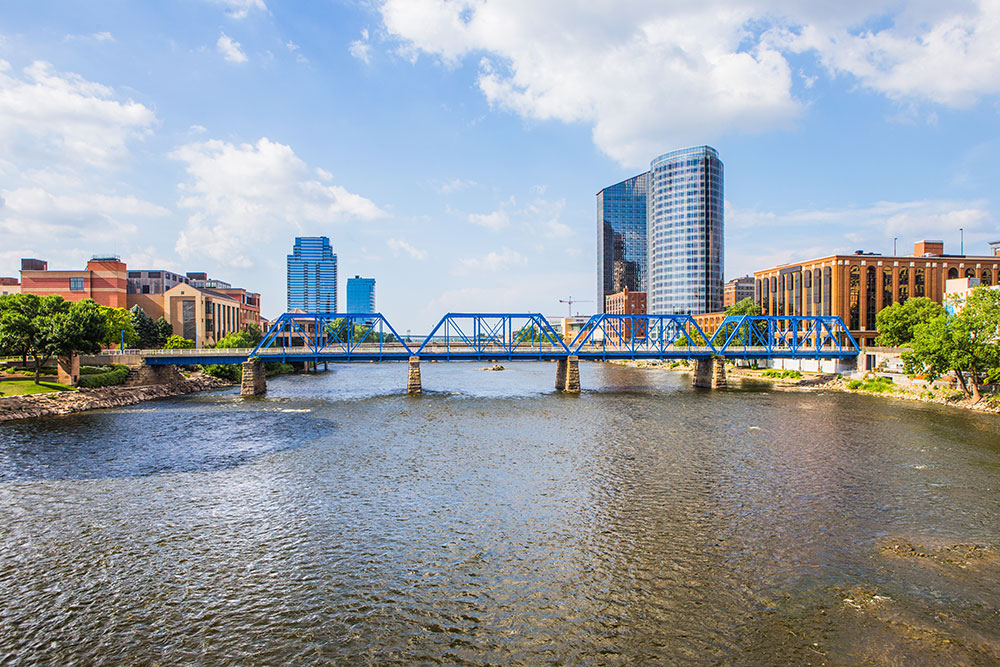 Considering a move to Grand Rapids?
The team at Kent County Real Estate has over 20 years of experience assisting sellers and buyers in the Grand Rapids market. Our team keeps our fingers on the pulse of the real estate market so that you will be the first to know when new homes for sale in Grand Rapids, MI are listed.
Thinking about selling?
Houses for sale in Grand Rapids, MI are our specialty. Kent County Real Estate will assist you in getting top dollar for your home or condo.
Home Buyer
"Buying a home can be very overwhelming and stressful. My husband and I talked to several agents before meeting Alex, and we cannot imagine working with anyone else. As first time homebuyers, we had a million questions. Alex answered them all in a prompt, knowledgable, and honest manner. I would highly recommend him to our friends and family."
C. H.
Recommended Via Facebook
"Professional and capable. Kent County Real Estate really knows the West Michigan market. I felt well represented.