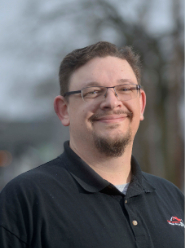 Alex Abramajtys
Managing Broker
Alex Abramajtys is the managing broker at Kent County Real Estate.
Alex was born and raised in Jenison, and has been a long time resident of the Grand Rapids area.
Alex earned his Bachelor's degree in Business Management from Western Governors University, is a certified project manager, a certified Pricing Strategy Advisor, and a certified Military Relocation Professional.
Before becoming a Realtor, Alex was a licensed builder, and owned a remodeling company; his clients find his background in construction very beneficial when looking at homes.
Alex has helped many clients buy and sell homes throughout West Michigan, including first time home buyers, retirees, investors, and veterans.
If you're ready to buy or sell your home, you can contact Alex immediately or view our current listings. 
Shane V.
"Alex was great with getting back to us with any questions and concerns. He was very friendly and helpful. We will recommend him to all friends and family. We have gained a lifetime realtor and he has gained lifetime repeat business from friends and family of ours."
Joy P.
Recommended Via Facebook
"Alex's Vesse knowledge of construction makes him stand out as a realtor. His experience is very helpful for buyers and sellers to know where and how to invest in their property. I highly recommend working with him for your next realtor."